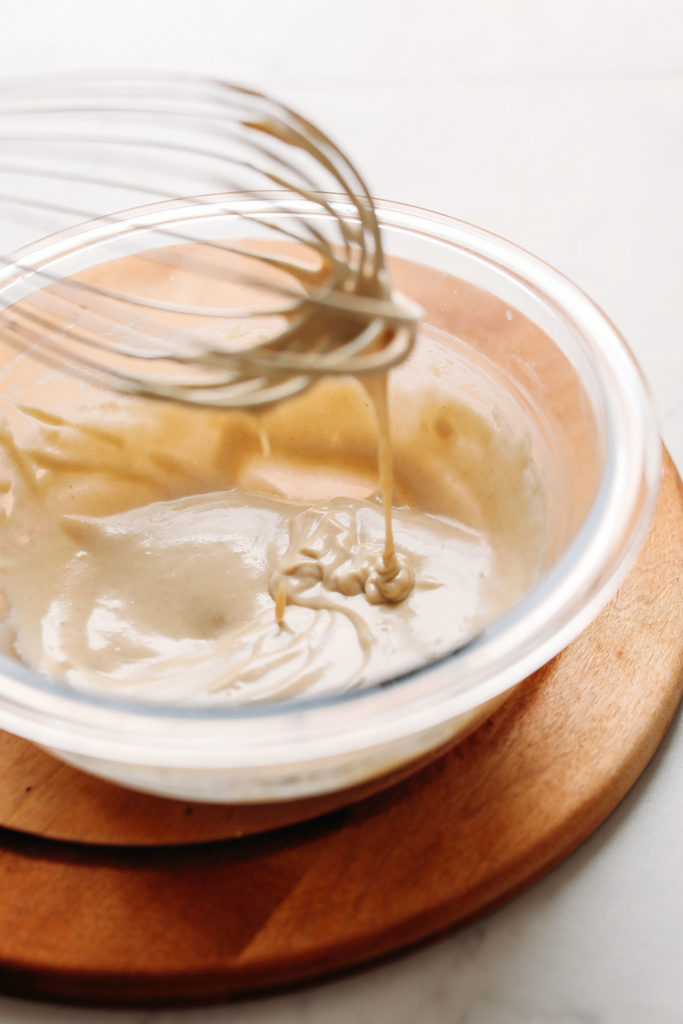 Ingredients
1/4 cup tahini (homemade or store bought).

2 tablespoons fresh lemon juice.

1 tablespoon apple cider vinegar.

2 cloves garlic, minced.

1 tablespoon pure maple syrup.

salt and pepper to taste.

1/4 cup water to thin.
INSTRUCTIONS
Pour all ingredients into a small bowl or jar. Whisk together until smooth. Add the water as needed to thin out the mixture.  Store in refrigerator for up to a week or use on salads or as a veggie dip immediately.