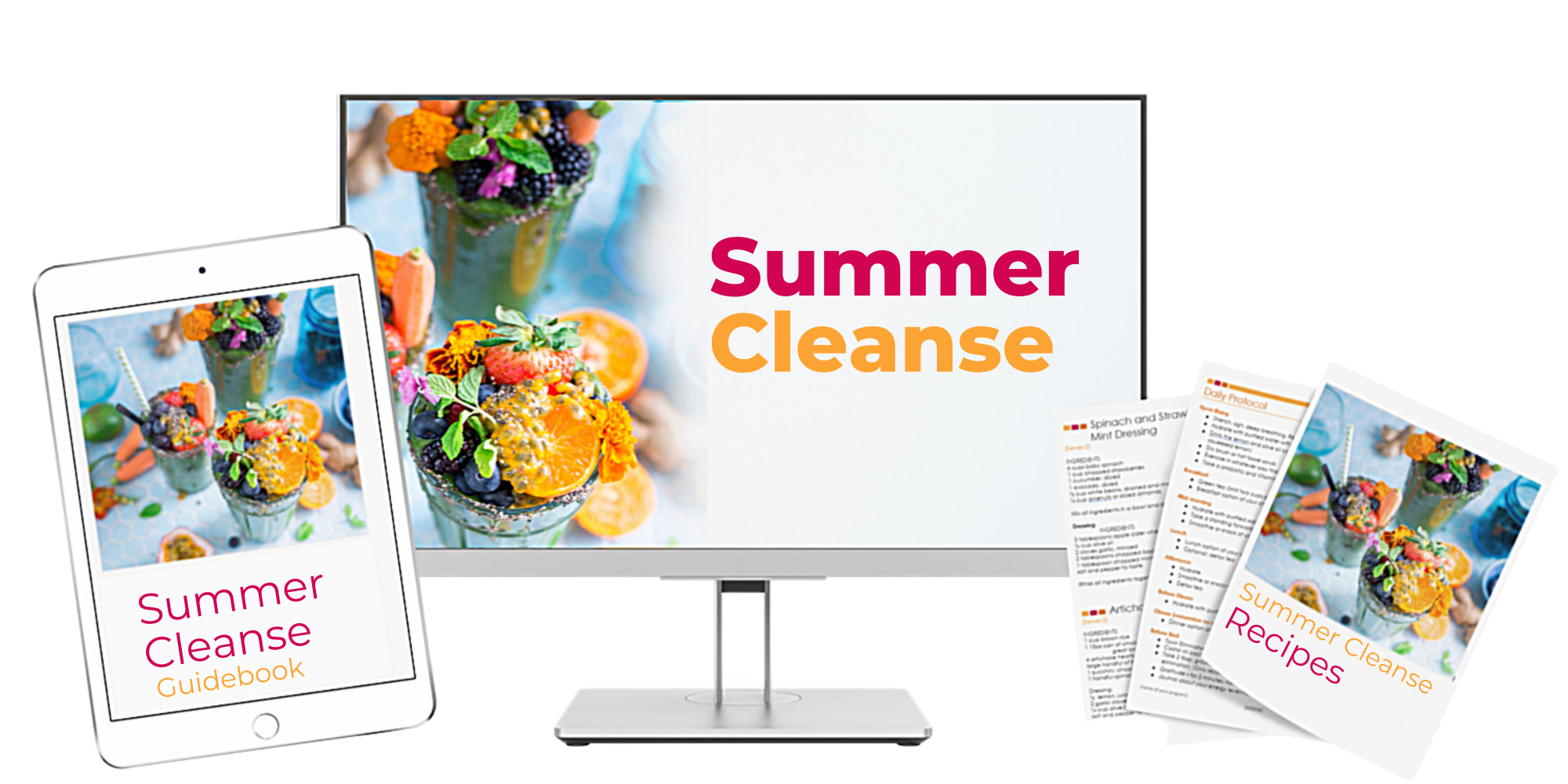 Are you ready to transform the way you look and feel?
The Results
Lose an average of 3-8 pounds.

Say good-bye to cravings, unwanted weight gain, and bloating for good.

Feel energized, clear and confident.

De-stress, no matter what busy environment you live in.

Transition into a healthy lifestyle you can live with, and leave those old habits behind!
"

I lost 5.2 pounds, 4.25 inches, sinus issues eliminated, increase in energy, and I no longer drink coffee"
-Eileen H.
"My husband lost 11 pounds while doing the program with me." 
–Marybeth C.
"Thank you for reminding me what it takes to stay healthy."
-Annie N.
Cleanse is NOT a dirty word!  It's about letting go of what doesn't serve your body anymore (emotionally and physically) and reclaiming your power!
What's Included?
Cleanse Guide

A complete step by step guide emailed to you so you know what to do and when.  You will chart your progress to create an awareness on how different foods effect your body.

Daily Protocol

An easy to follow guideline so you can stay on track.

Meal Plans and Recipes

You won't feel deprived with the amazing menu I have put together for you, and you'll know exactly what to buy and cook for breakfast, lunch, dinner and snacks.

Support

My personal support and guidance.  You'll receive a 30 minute personal coaching session prior to starting the cleanse to walk you through it and another coaching session at the completion to develop a 'what's next' plan.  Additional email support included.
An investment for your most important asset…your health!
  $147.00