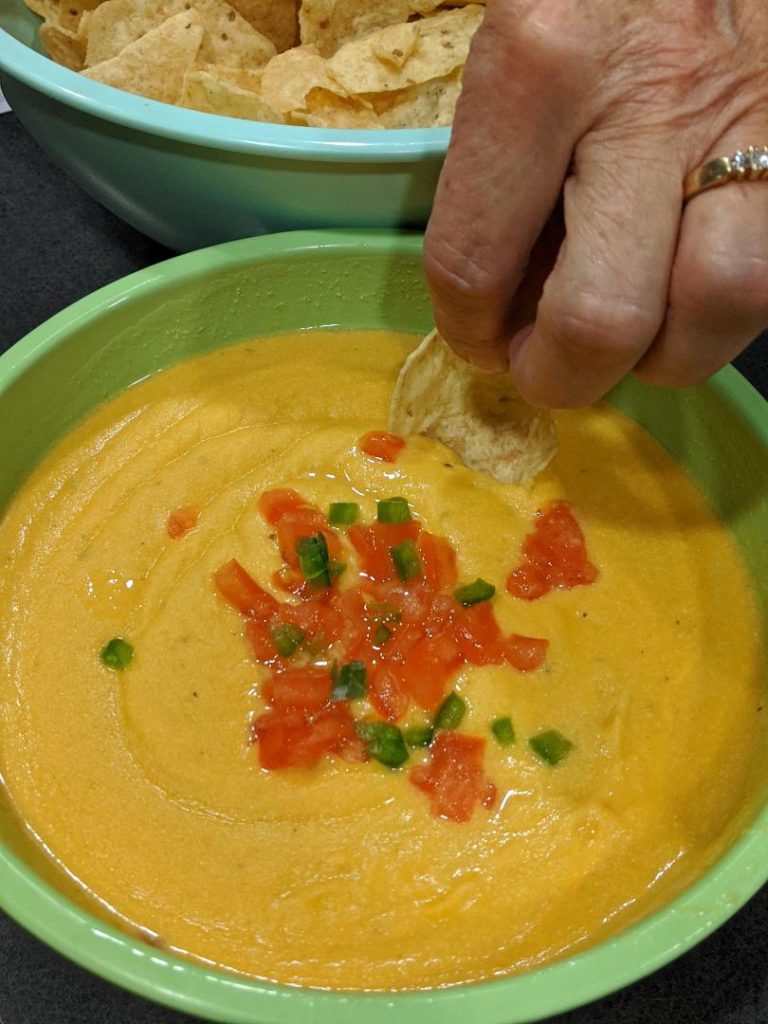 Dairy Free Queso
Ingredients:
1 medium-sized potato, peeled and diced
1 1/2 cups water
1/2 tsp sea salt
1/2 cup raws cashews, soaked overnight
2 tbsp lime juic
1/2 tsp garlic powder
1/2 tsp onion powder
1/4 tsp cumin
1/2 jalapeno, deseeded and roughly chopped, more for garnish
1/2 tsp paprika
2 tbsp tomato paste
pinch of ground turmeric
cilantro and chopped tomato for garnish
Directions:
Boil potato in water with sea salt until tender (10-15 minutes). Drain the cooking liquid into a bowl and set aside. Place potatoes in blender and add other ingredients including 2/3 cup of the water used to cook the potatoes.  Blend the mixture until very smooth adding additional cooking liquid as needed. Adjust seasoning to taste adding salt and pepper as needed.  Pour into a serving dish…garnish with tomatoes, cilantro and chopped jalapeno.  Can be served with cut up veggies or chips.  Enjoy!