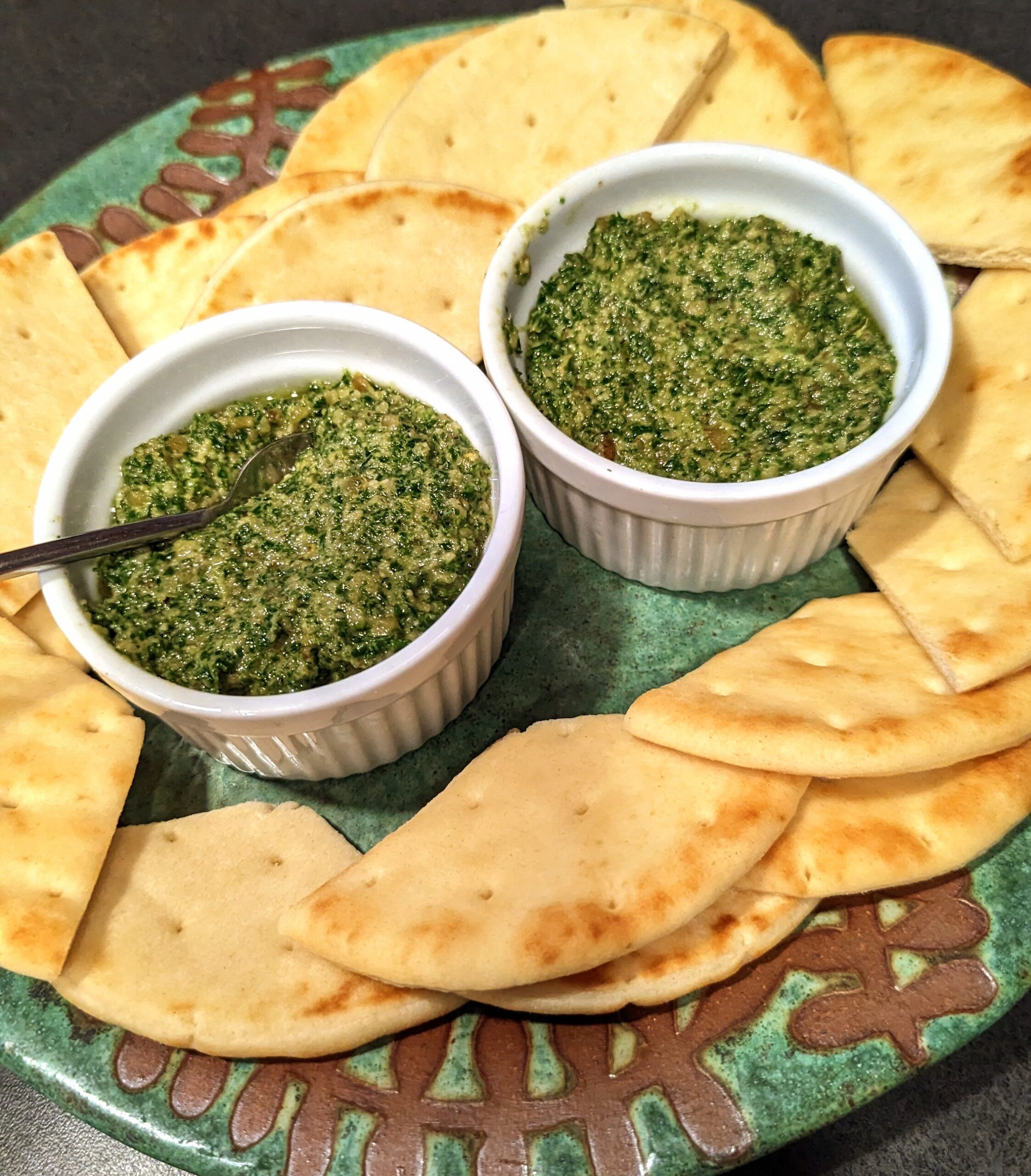 It's a new twist on pesto using kale. It's vegan, super easy to make and good on anything from crackers to eggs, chicken or fish.
1/3 cup walnuts
1 (5oz) container baby kale
1/2 cup extra-virgin olive oil
1/2 tsp grated lime zest
2 tsps fresh lime juice
1 tsp salt
Pulse the walnuts in a food processor just until  coarsely chopped.  Add the kale and pulse a few more times to break up the leaves a bit.  Add the evoo, lime zest and juice and the salt and puree until smooth.  Store the pesto in the refrigerator with a piece of plastic wrap pressed directly onto the surface to prevent it from discoloring.  Use the pesto within 5 days.
Recipe courtesy of Giada's Eat Better, Feel Better