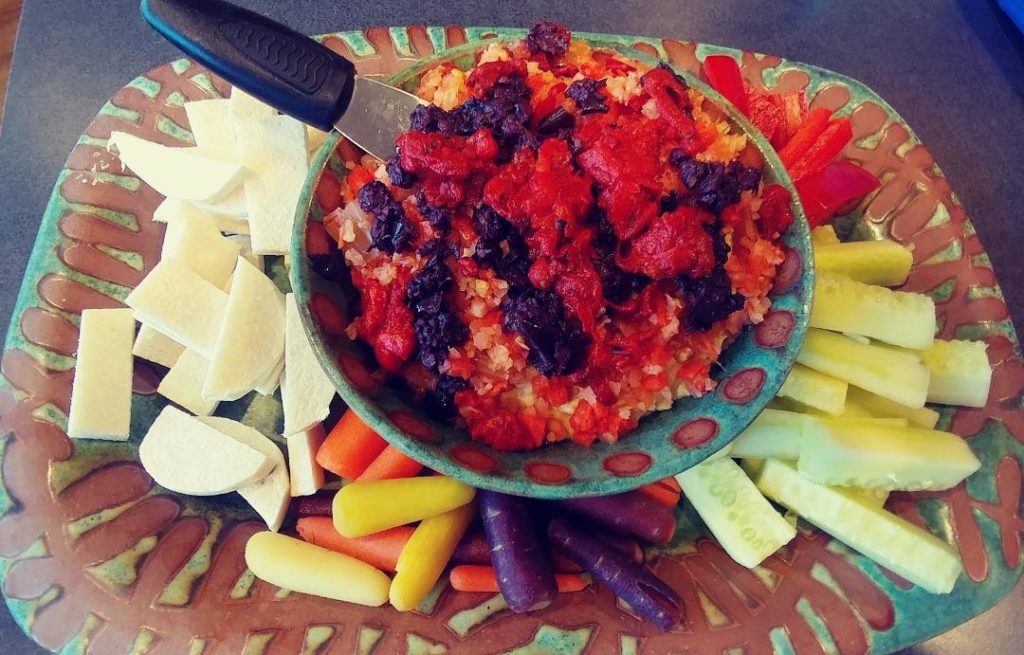 This dip makes a deliciously healthy snack or appetizer – it's a Mediterranean alternative to chips and salsa!
Ingredients
1 family size container of hummus (17 ounces)
1 cup pickled vegetable salad, such as giardiniera, chopped
1 cup pitted kalamata olives
1 jar roasted red peppers (12 ounces)
Pita chips, flat bread, cucumber or celery – or a combination of all! – for dipping
Preparation
Place hummus in the bottom of a small to medium size bowl and spread giardiniera over it.
Top with the olives, spreading them out in an even layer, followed by the roasted red peppers.
Place on a serving platter and surround with pita chips, cucumber, celery, carrots or jicama slices for dipping.