Coach Alan's Energy Balls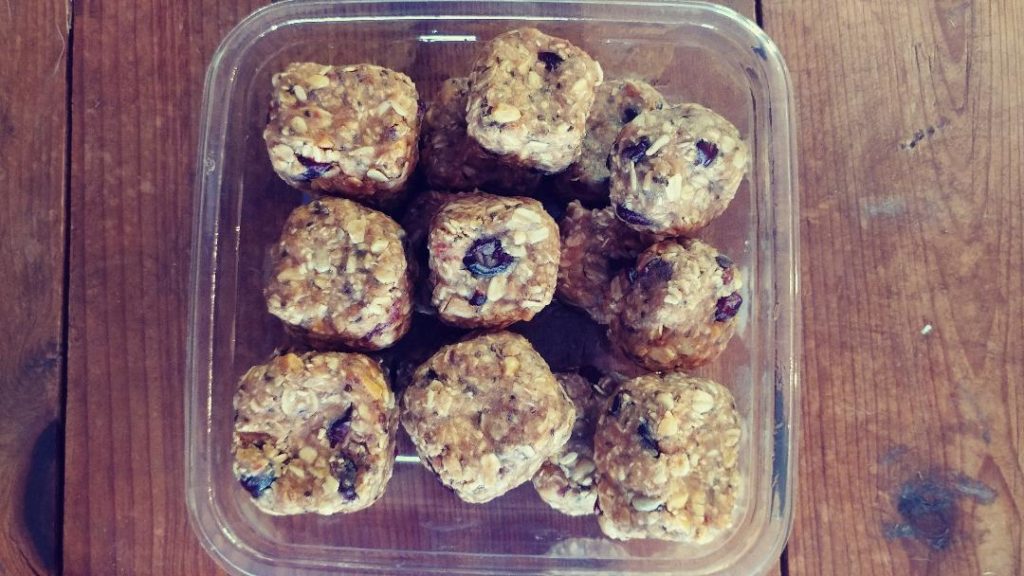 Ingredients
1 cup quick-cook oats
1/3 cup dried tart cherries
1/4 cup sunflower seeds
2 tablespoons Chia seeds
1/2 cup all-natural peanut butter
6 Medijool dates pitted
3 tbsp honey
1 tsp vanilla
Directions
Process the dates in a food processor or high speed blender. Mix the ingredients together in a bowl.  Use your hands to get all the ingredients incorporated.
Form the mixture into bite sized balls and refrigerate until chilled.  Can keep in the fridge for up to a week…but they won't stay around that long!
Put your own touch on this recipe by adding seeds, dried fruits or nuts of your choice.  Chopped up pieces of dark chocolate are a great addition.