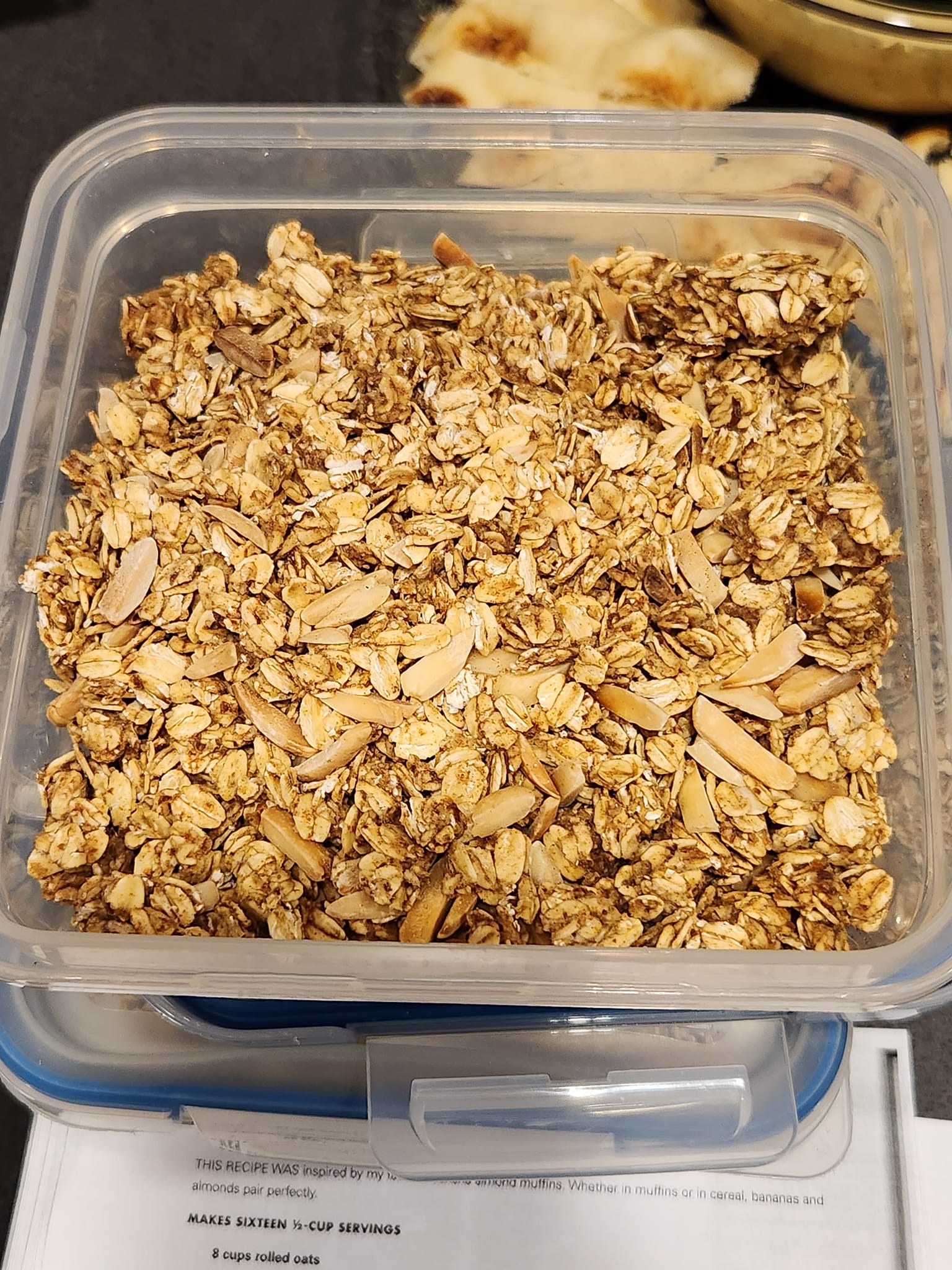 Bypass all the added sugars, artificial flavorings and preservatives in store bought granola and make your breakfast cereal yourself. It's easy! Make it your own recipe by adding raisins, banana slices or toasted coconut and maybe a sprinkle of cinnamon.
INGREDIENTS
8 cups rolled oats
2 cups pitted and chopped dates
2 ripe bananas, peeled and chopped
1 teaspoon almond extract
1 teaspoon salt
1 cup slivered almonds, toasted (optional)
INSTRUCTIONS
Preheat the oven to 275°F.
Add the oats to a large bowl and set aside. Line two 13 × 18-inch baking sheets with parchment paper.
Place the dates in a medium saucepan with 1 cup of water and bring to a boil. Cook over medium heat for 10 minutes. Add more water if needed to keep the dates from sticking to the pan.
Remove from the heat and add the mixture to a blender with the bananas, almond extract, and salt. Process until smooth and creamy.
Add the date mixture to the oats and mix well. Divide the granola between the two prepared baking sheets and spread out evenly
Bake for 40 to 50 minutes, stirring every 10 minutes, until the granola is crispy. Remove from the oven and let cool before adding the slivered almonds (if using). (The cereal will get even crispier as it cools.)
Store the granola in an airtight container.
Recipe courtesy of Forks Over Knives cookbook.