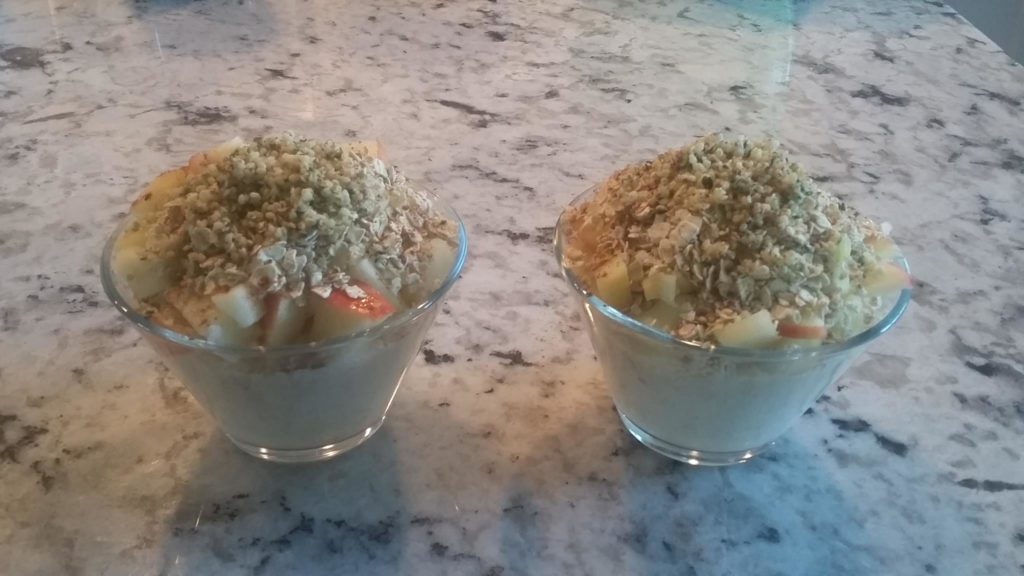 Ingredients:
½ cup soaked raw cashews (soak at least 20 minutes – up to an hour)
½ cup unsweetened almond (or coconut) milk from a carton (not canned)
½ teaspoon vanilla
1 cup chopped apple
1/3 cup rolled gluten-free oats (no need to cook these!)
1 tablespoon hemp seeds
Combine cashews, milk and vanilla in a blender and blend until smooth. Layer ingredients in a small cup: Dollop of cream, spoonful of apples, top with oats and hemp seeds and enjoy!