For our November gathering, we're going to explore 2 cookbooks from entirely different perspectives.  You can chose a recipe from The Yoga Plate which aspires to bring the concept of ahimsa, or non-harm into the kitchen. "Consciously or not, we can cause a lot of harm with our eating habits," explain the authors.  Or, you chose a recipe from a more traditional cookbook, New Dieter's Cookbook which features both plant and animal protein low-cal recipes.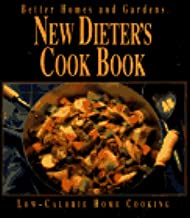 So, explore some new healthy recipes and meet some of your neighbors!  We dive into a chosen cookbook each month. Pick out a recipe, whip it up in your own kitchen and bring it to our club meeting to share with others.  The cookbook will be available at the Fitness Center reception desk for you to choose your recipe from.
Wednesday, November 6, 6:30pm
Brunswick Forest Community Commons.
Spots are limited so reserve yours today by signing up at the Fitness Center or call 910-342-2215.
Cost $5 (Coach Alan is bringing the eating utensils and Wine!)